A Home Away From Home
Benarat Lodge
About Us
A Relaxing Stay In the Heart of Mulu National Park, Sarawak
Nestled within the lush greenery of Mulu in Sarawak, Benarat Lodge offers cozy accommodations steps away from the Melinau Paku river, and 2.5 km from Mulu National Park. Guests mostly arrived by flight, and we offer free airport shuttle service.
The accommodations comes with homely and simplistic decor. Air conditioning and fans are available. Guests can enjoy views of nature from their rooms and/or balconies. All rooms have private bathroom that is fitted with a shower facility. Fresh linen are provided upon check-in.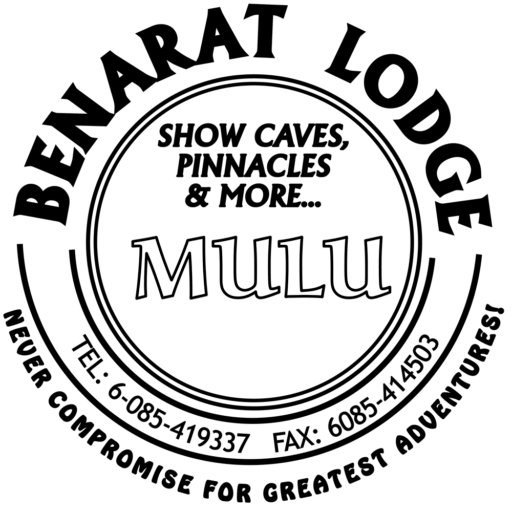 If you visit Mulu National Park, you must come stay with us at Benarat Lodge. Why? Because we have a 5 star bed to pamper you. friendly staff to make sure you have a wonderful holiday in Mulu and our newest 32 feet swimming pool for you to just enjoy a few laps accompanied by the birds singing and the leaves swaying being blown by the wind as you splash around in the pool. Wont you join us?
Kenny & Team, Your Hosts
See below for more photos of our rooms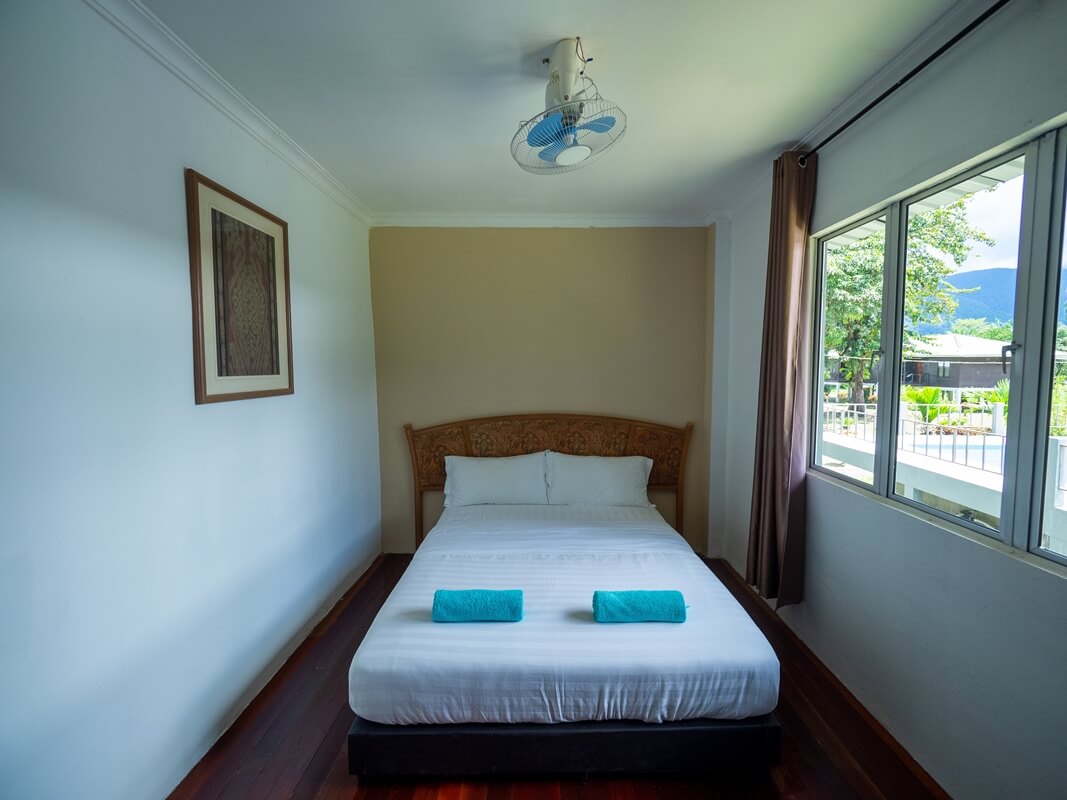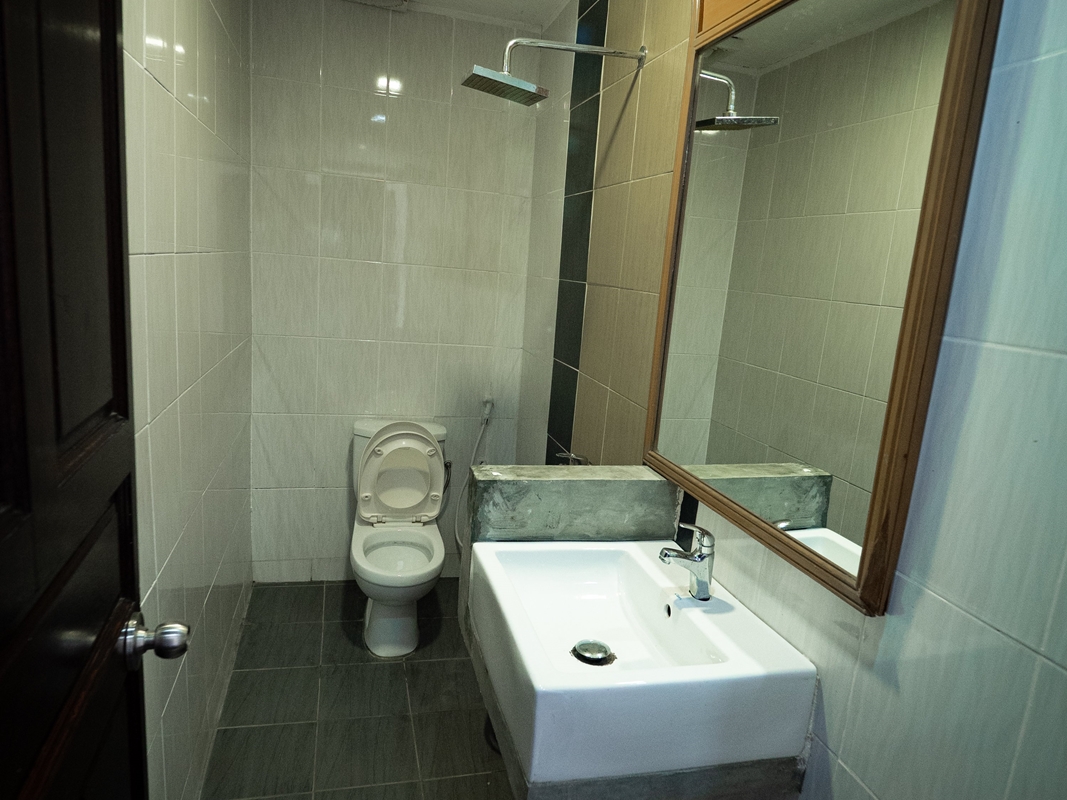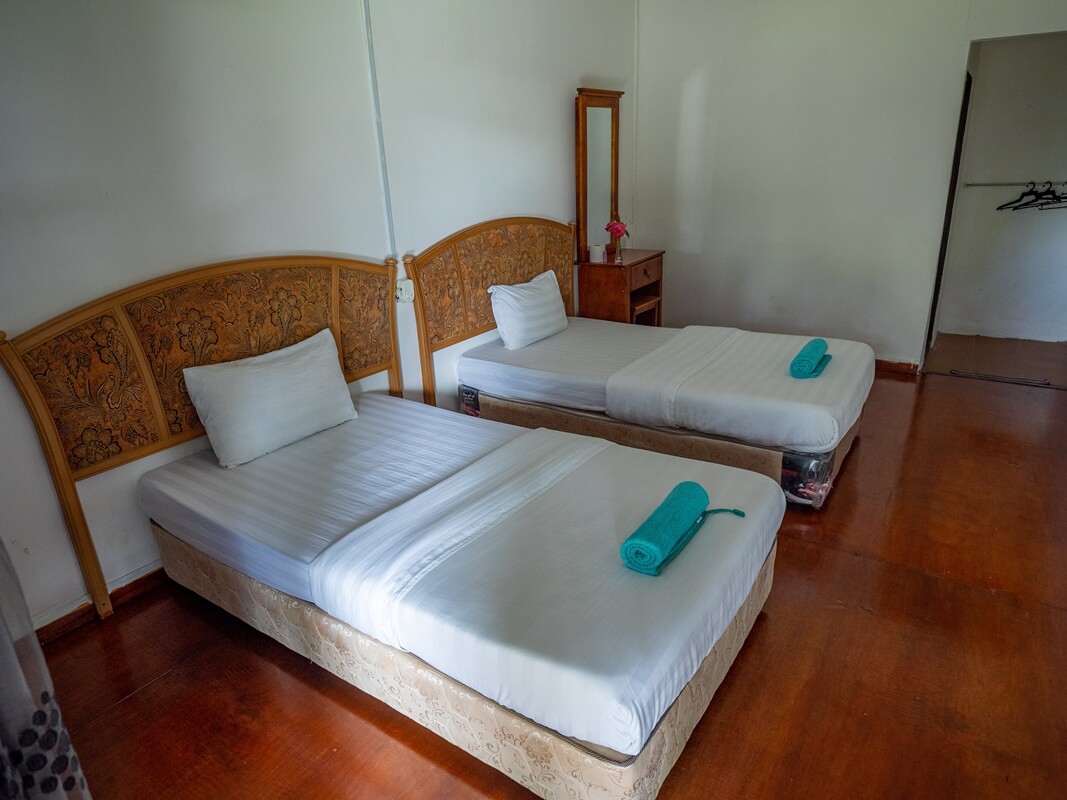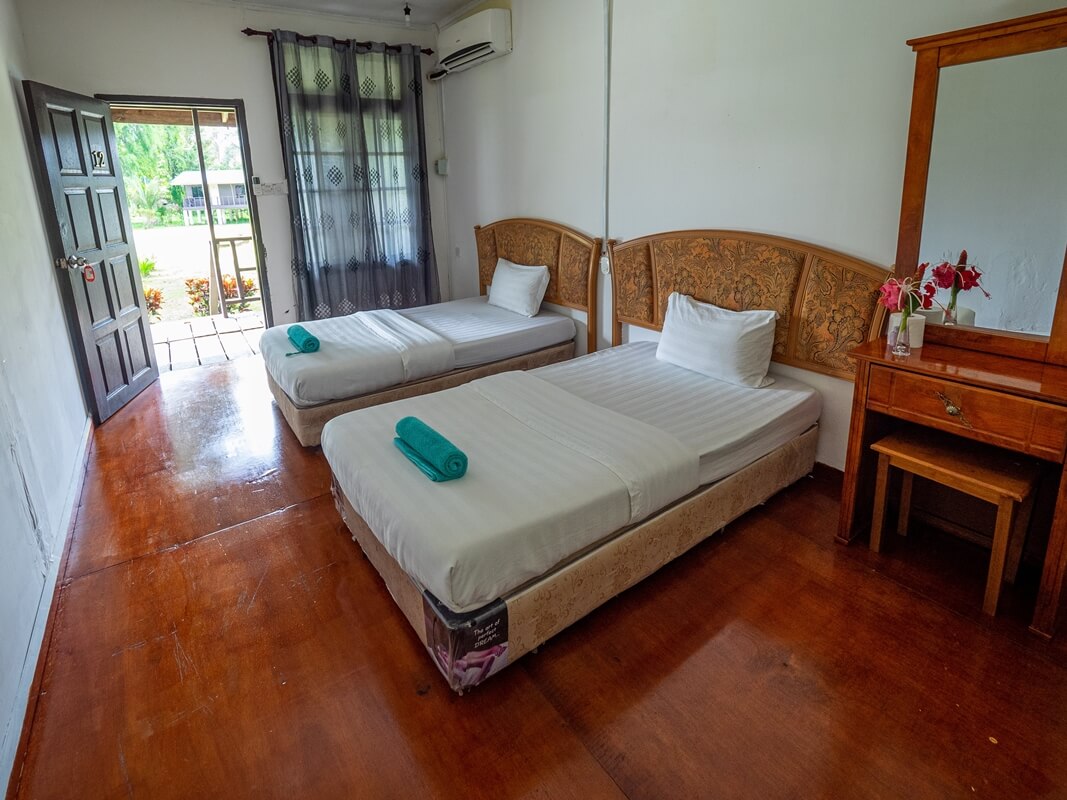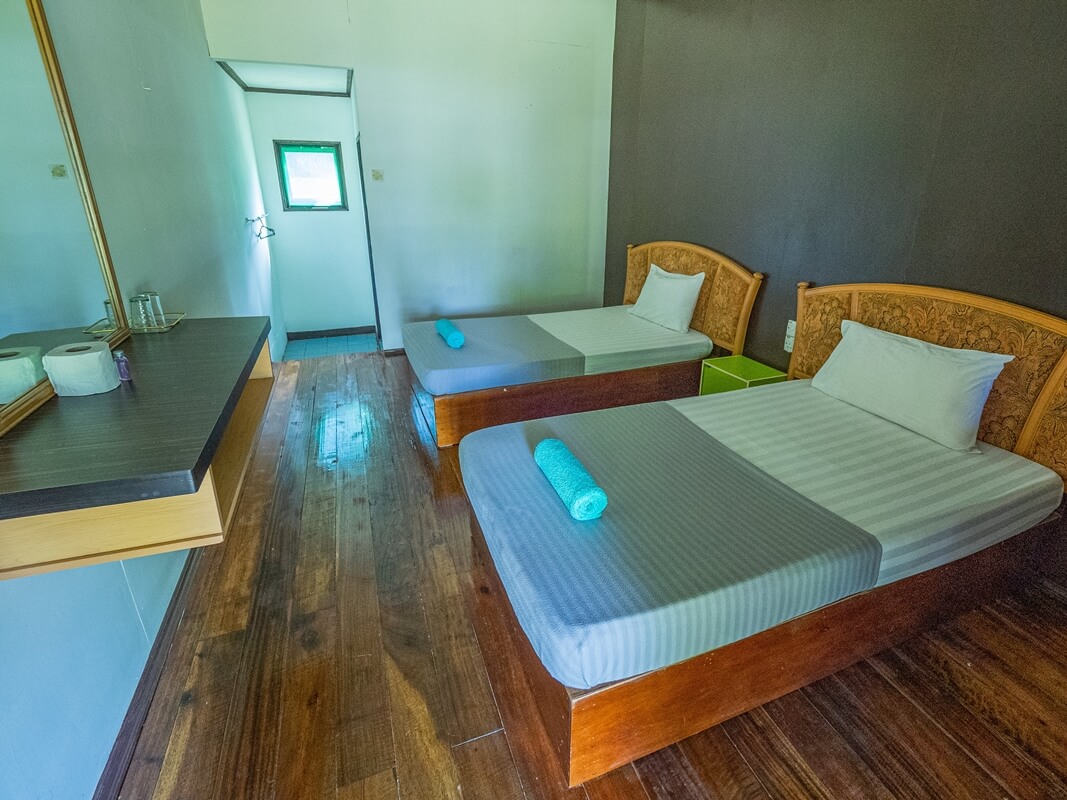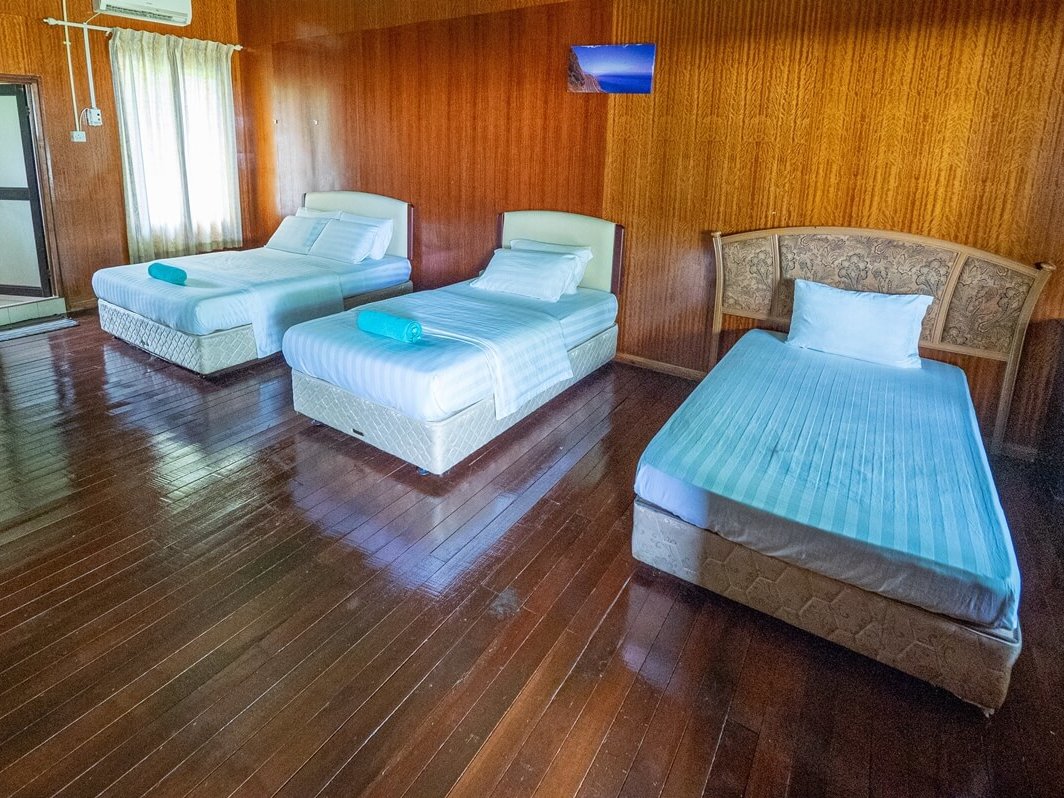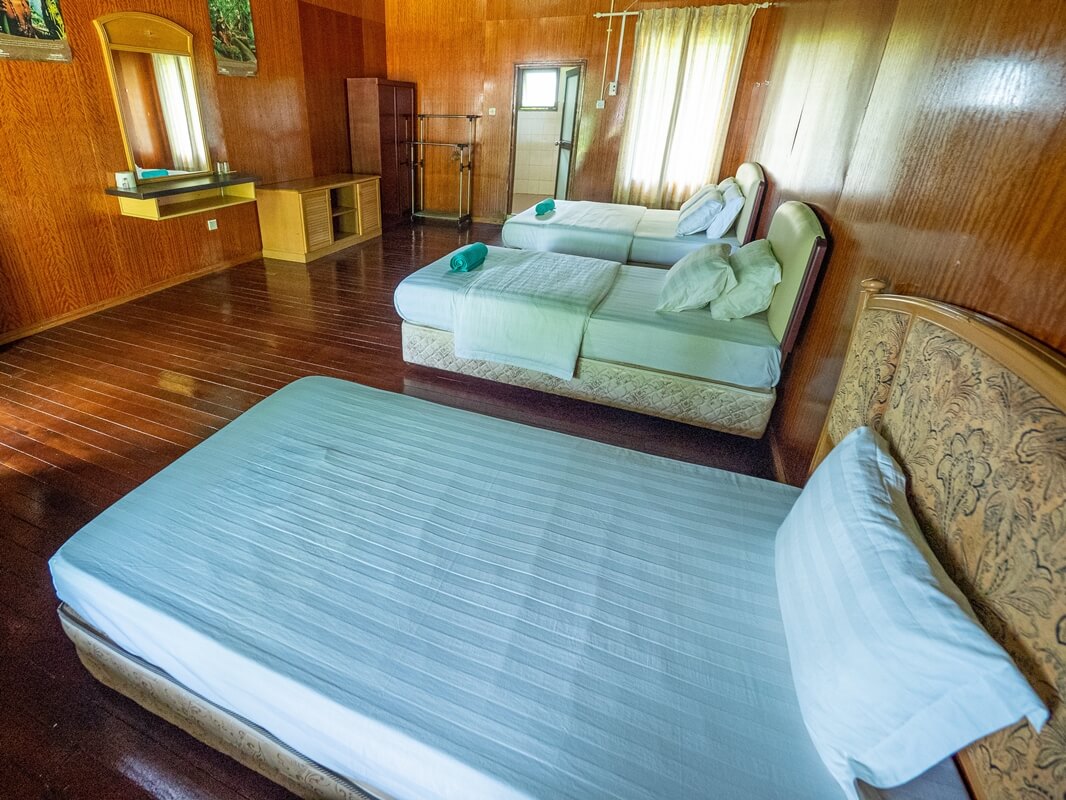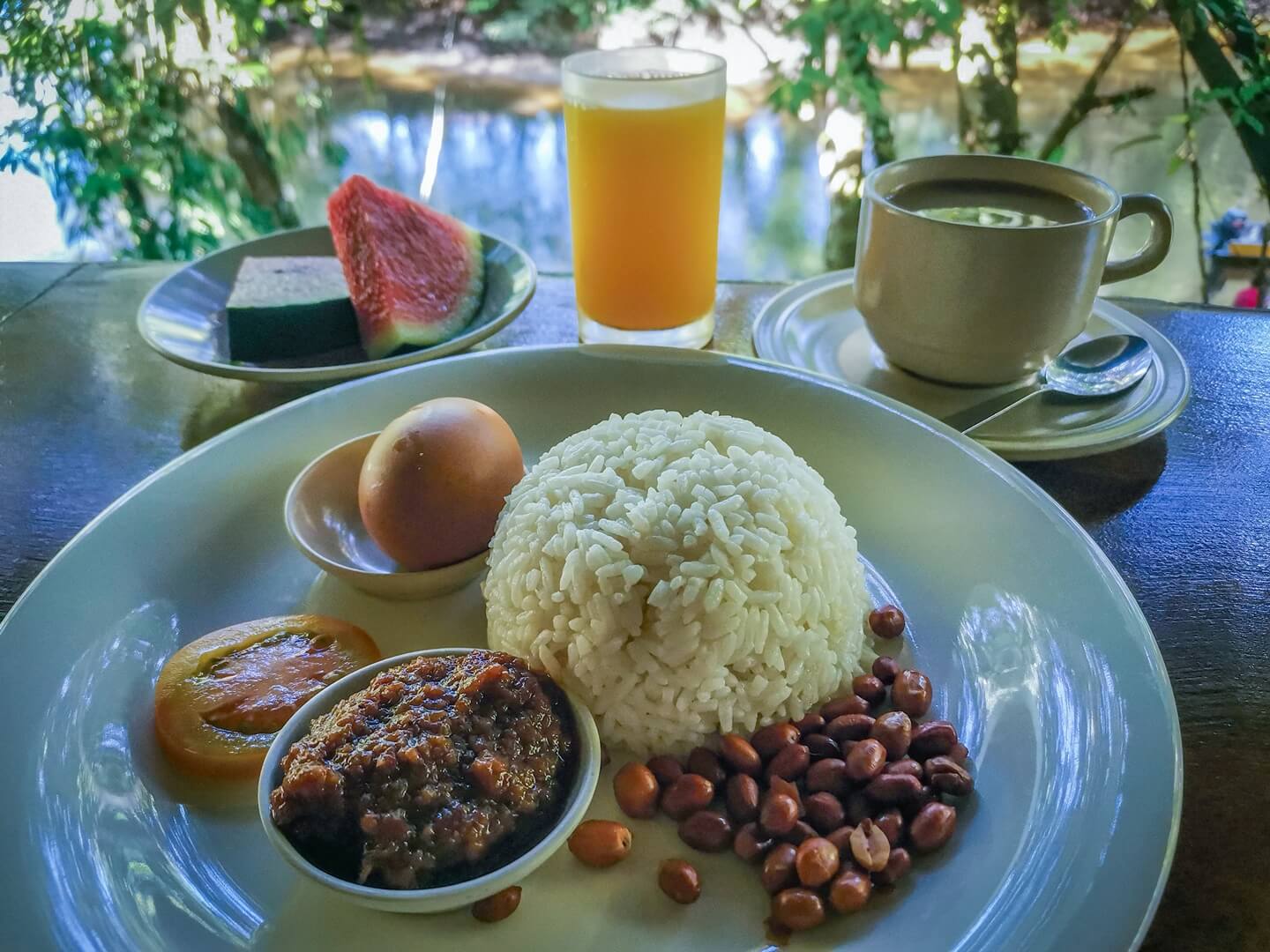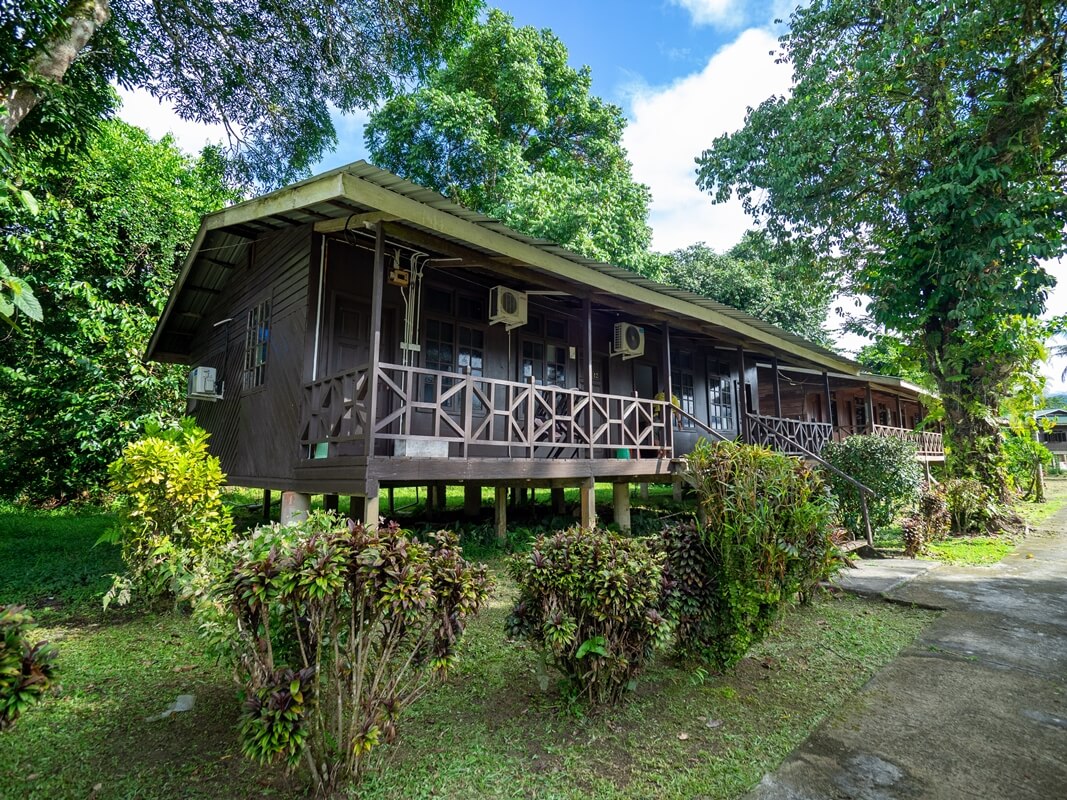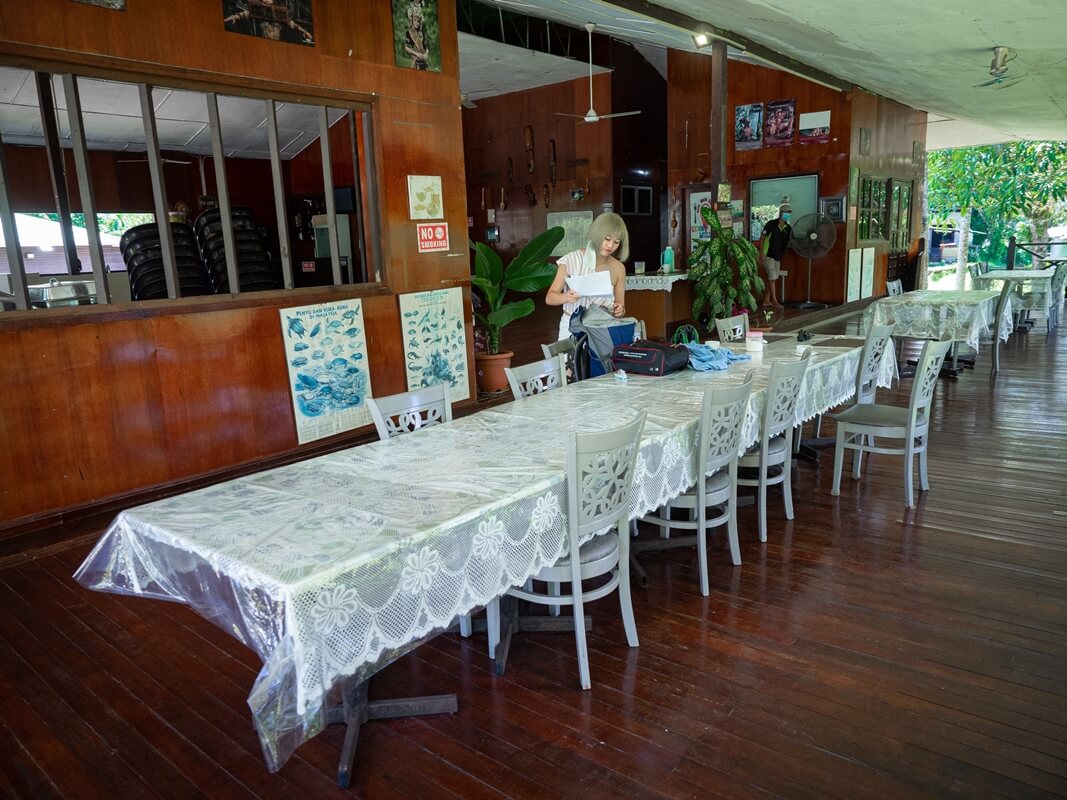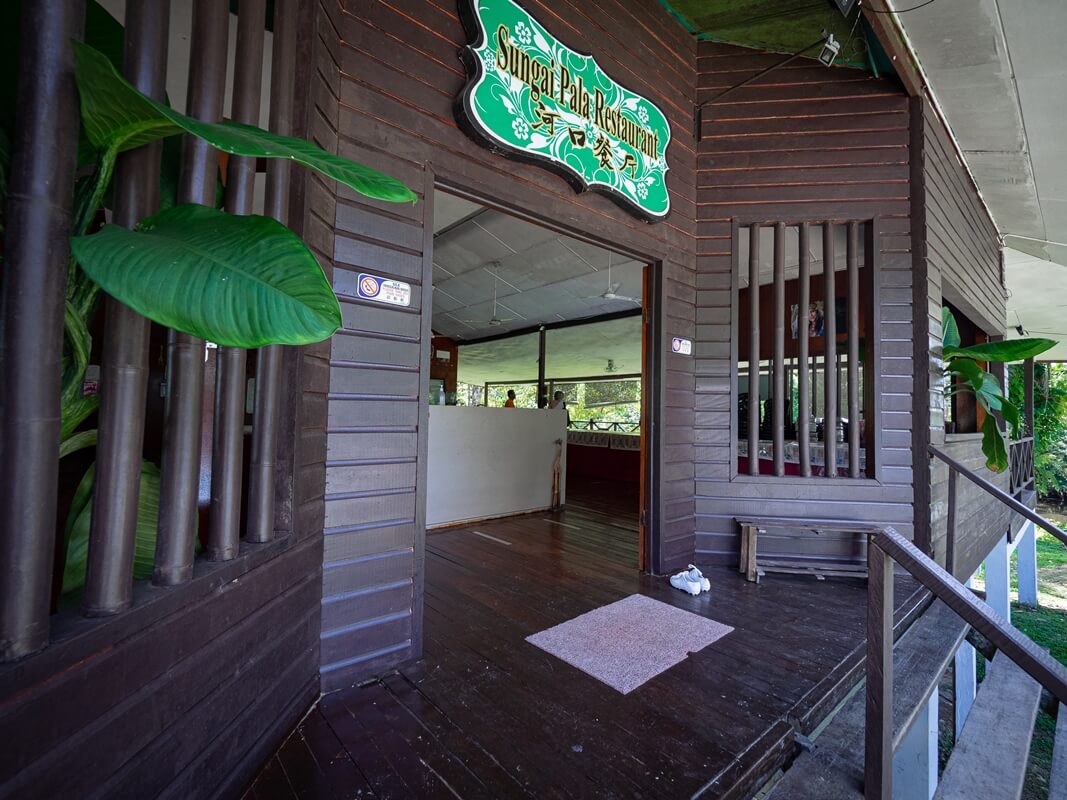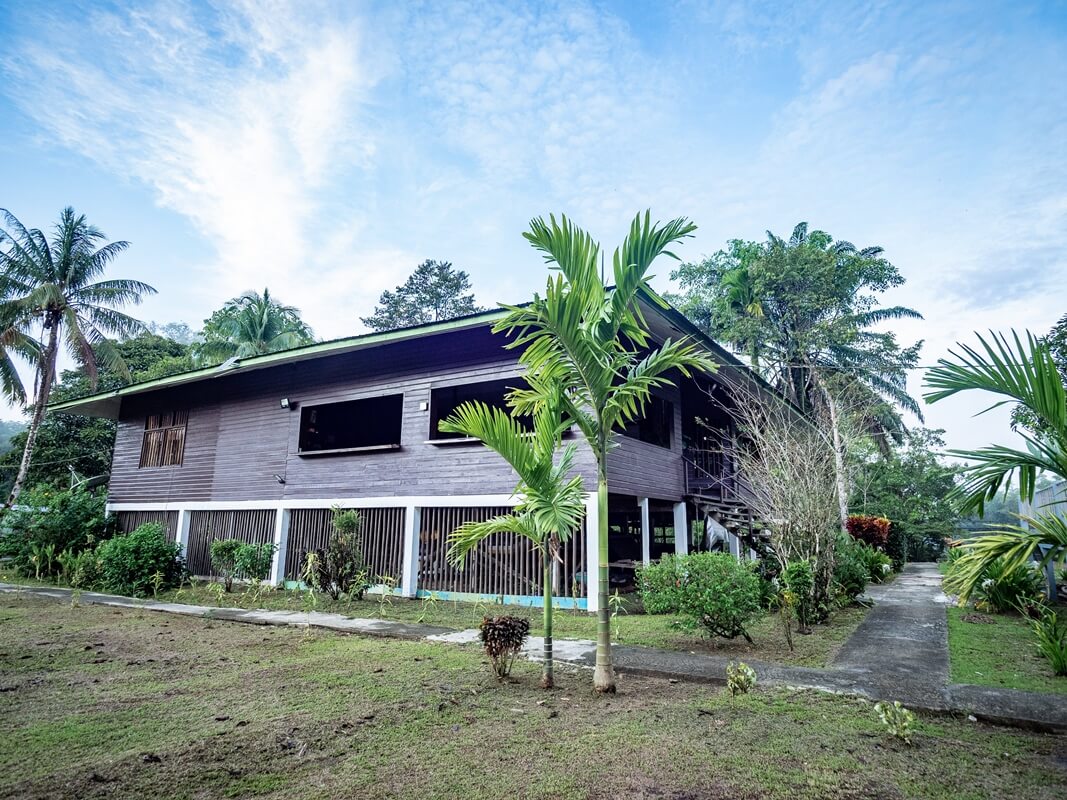 Discover
Rooms & Tours
All rooms come with its own bathroom attached inside.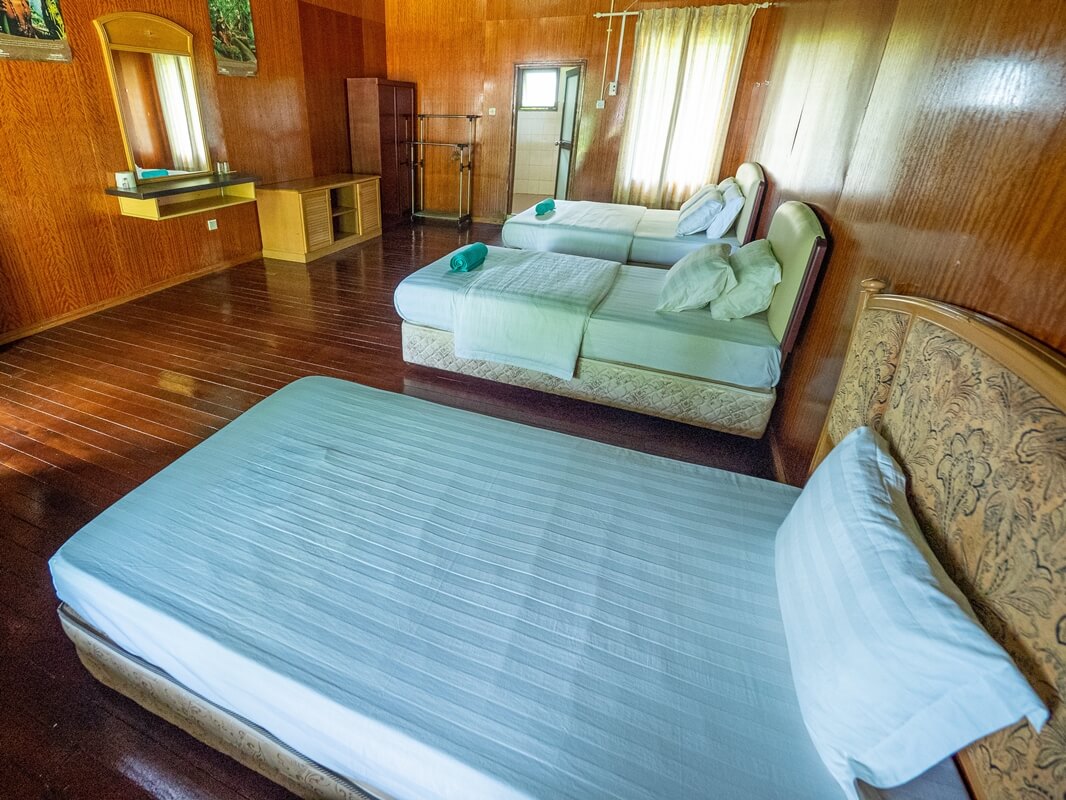 Triple Room
Suitable for 3 persons to stay in.
Private Bathroom
Three Single Beds
Daily In-House Breakfast for 3 persons included
Aircond & Fan 
Double Room
Suitable for couple.
Private Bathroom
One Double Bed
Daily In-House Breakfast for 2 persons included
Aircond & Fan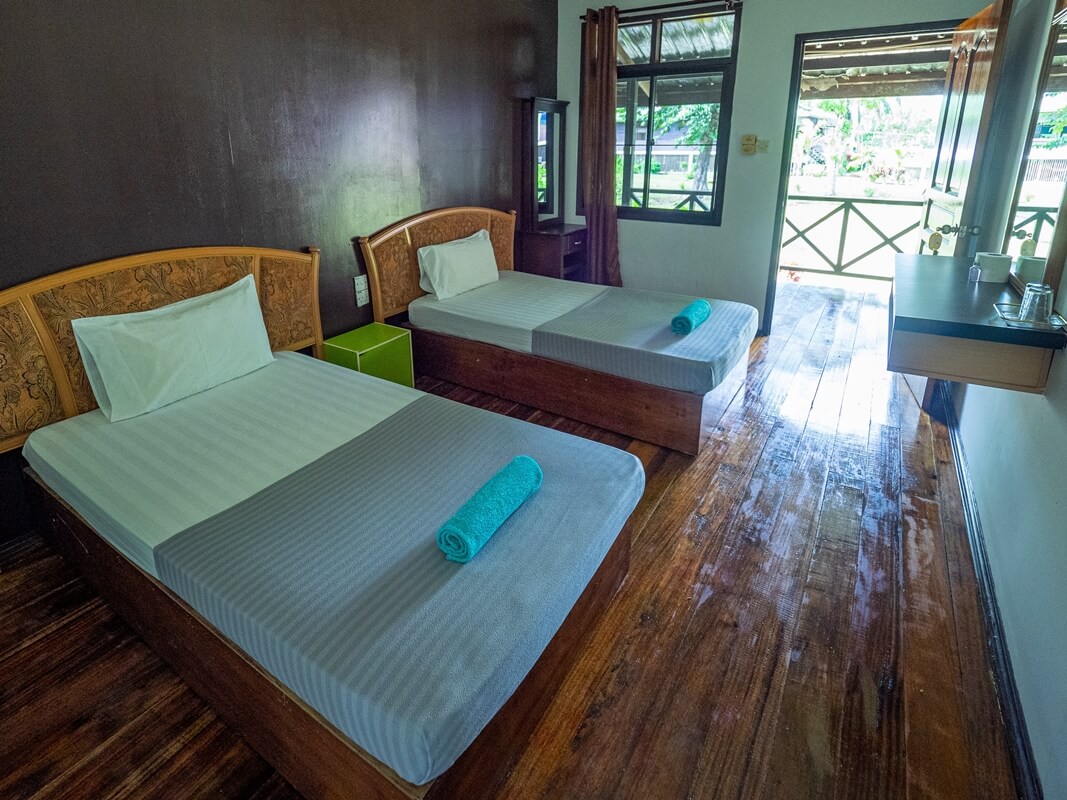 Twin Room
Suitable for friends etc.
Private Bathroom
Two Single Beds
Daily In-House Breakfast for 2 persons included
Aircond & Fan
Food & Drink
In-House Meal Service
Daily Seasonal Breakfast
Either set breakfasts or breakfasts buffet.
Coffee, Tea, Water, & Assorted Beverages
.
Lunch & Dinner Upon Request
.
Tom, Canada
We loved our stay at the Benarat! The room was basic but clean and the air con and fans worked well. We quite liked not having Wifi for a refreshing change and understood wifi is only available in the park or at the Marriott. Eddy was the go to guy, he set up our tours and drove us to/from the park and he was so cheerful and helpful! Desmond was our tour guide and was very knowledgeable and observant as I know we would have just walked past all the critters he pointed out. We're usually not "tour" people but they are required in the caves and we got so much more from our experience by having a guide like Desmond. Many thanks to both Eddy and Desmond for making our stay so enjoyable.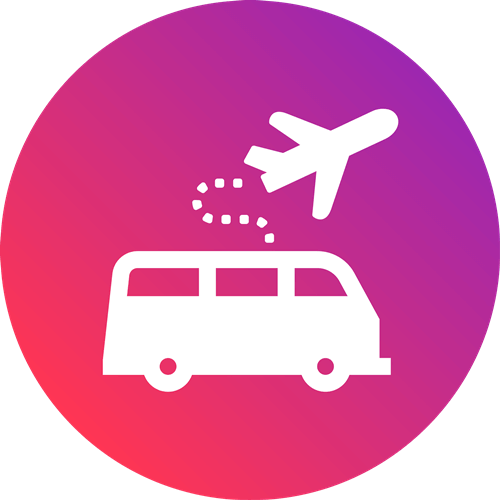 Free Airport Shuttle
We provide free airport shuttle for our guests. All you need to do is give us your flight arrival & departure time.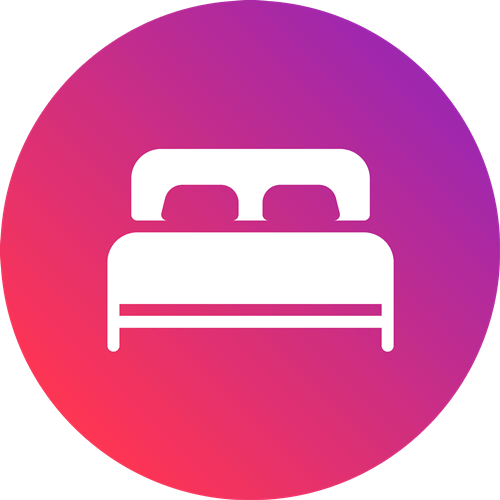 Bedroom Comforts
Our guests comfort is our priority.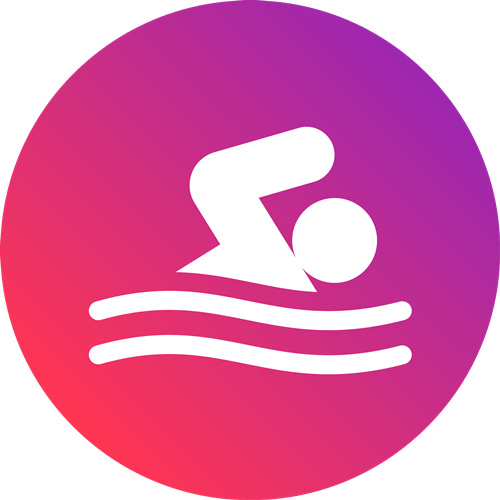 Pool
32 feet swimming pool is waiting for you. Swim at your own risks.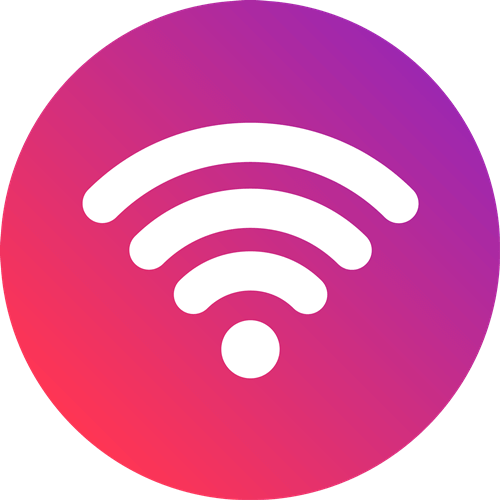 WiFi @ RM 12 for 24 hours
Mobile internet can be quite slow in Mulu. We provide wifi service for our guests at RM12 per device per day.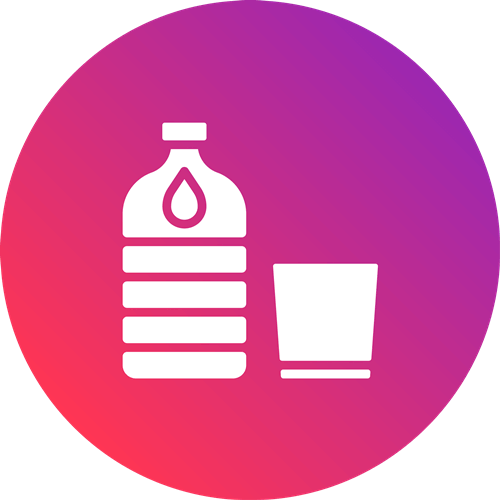 Mineral Water is Available
If you need drinking water to bring on your tour, you can ask from the restaurant.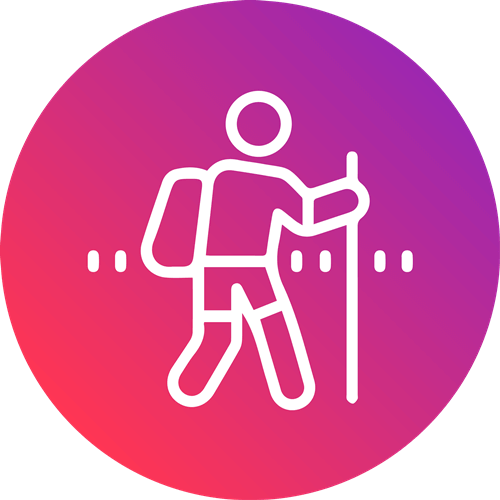 Tour - May book in advance with us
We can arrange tour for you at Mulu National Park. Rate for tour from RM60 per person onwards.
Checkin & Checkout
Check-in Time: 2:00pm
Check out Time: 12:00pm
Cancellation Policy
Payment made for cancellation made in less than 3 days is non refundable. For cancellation made within 7 days, the payment is refundable if medical evidence or relevant reasons were given.
House Rules
We don't really have any house rules. Just take care of your belongings. Don't damage our stuff. Just make yourselves feel at home here in Mulu. We will try to accommodate your needs for a wonderful holiday right here in middle of the jungle / forests. Have a great time and holiday with us. 🙂
Have a Question?
Talk to the Host
Information
Location & Nearby Attractions
Listed below are things that you can do when you stay with us. Check it out!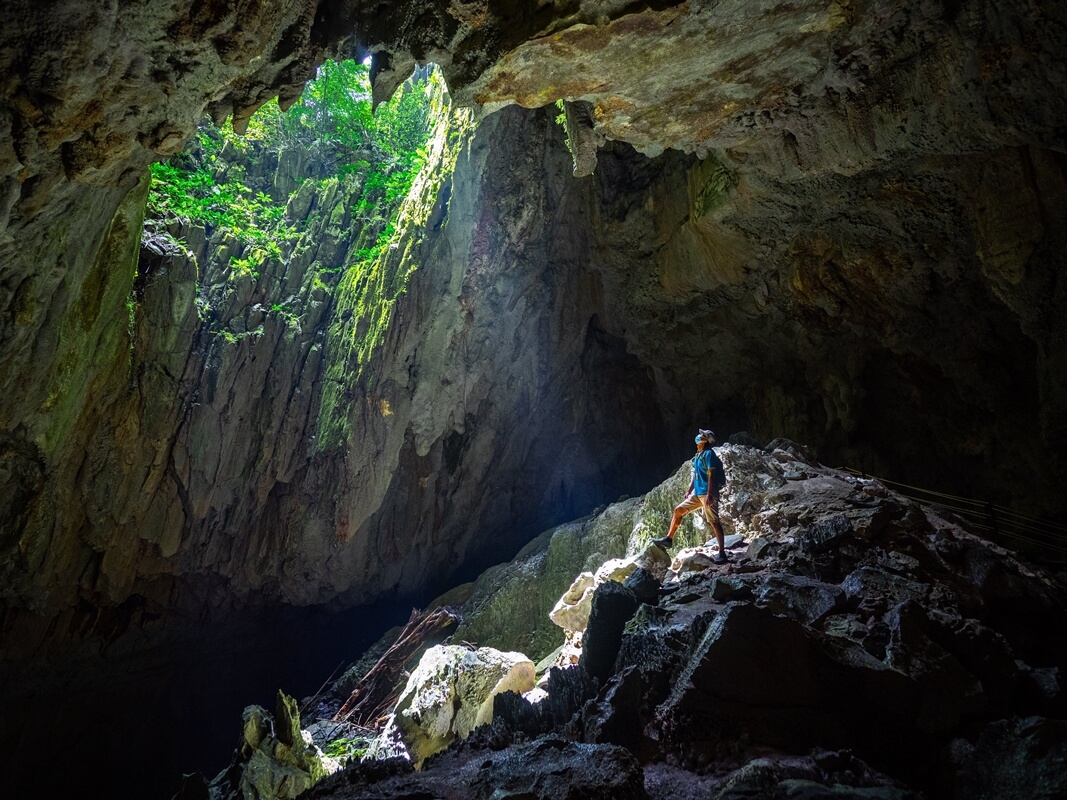 Mulu Caves Tour
Experience the wonders of Mulu National Park. This is the most popular tour in Mulu. Explore four of the caves in Mulu; Deer Cave, Lang's Cave, Wind Cave & Clearwater Cave.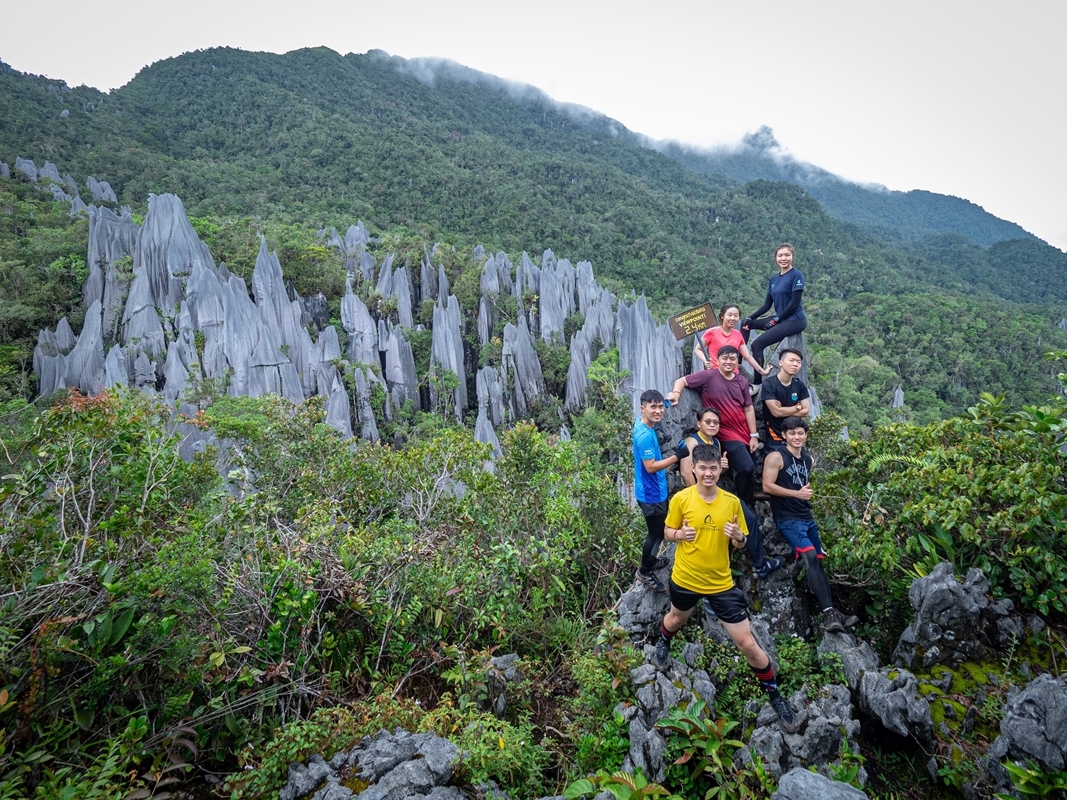 Mulu Pinnacles Climb
Visit to the show caves of Mulu; Lang's and Deer Cave , Wind and Clearwater Cave. See the exodus of bat flight out from Deer Cave, interesting boatride along the Melinau river to Long Lutut and a beautiful trek through the rainforest of Borneo.
Overnight at Camp 5 before we climb the Pinnacles.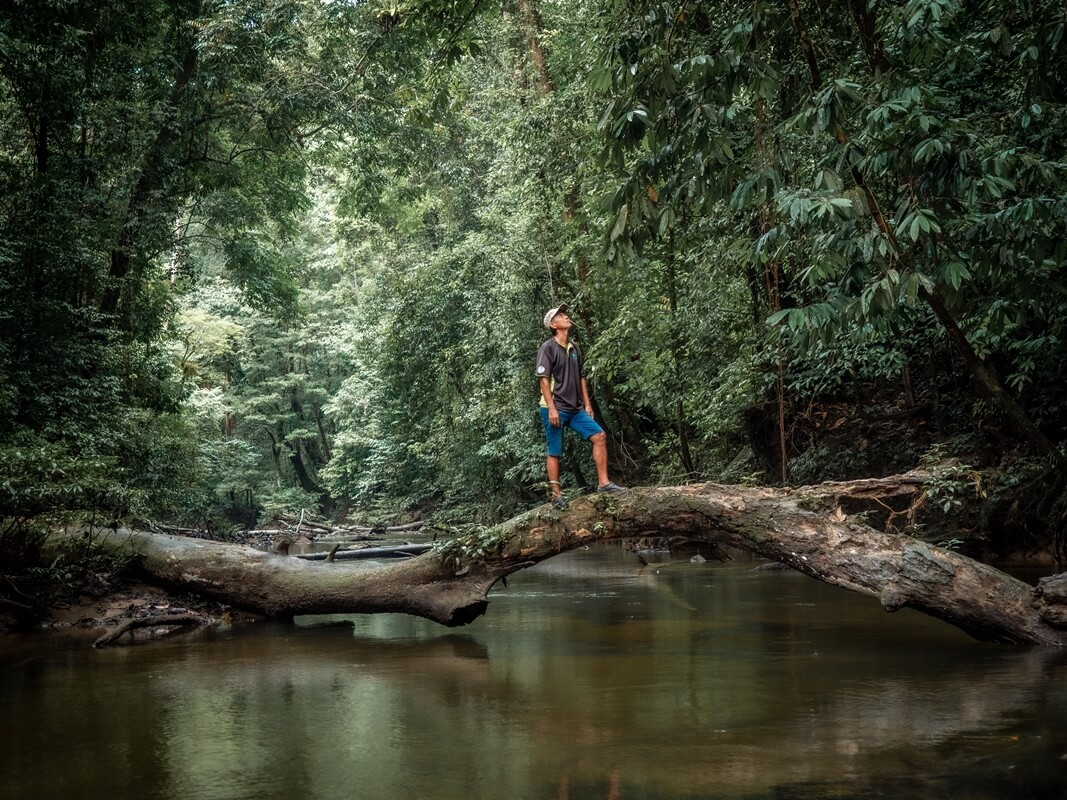 Daily Tours
Here are the daily tours available:
Night Walk (Guided)
Canopy Walk (Guided – temporarily closed due to maintenance work)
Mulu Botanical Heritage Trail (Unguided)
Paku Waterfall (Unguided)
Paku Valley or Kenyalang Loop (Unguided)
Tree Top Tower (Unguided)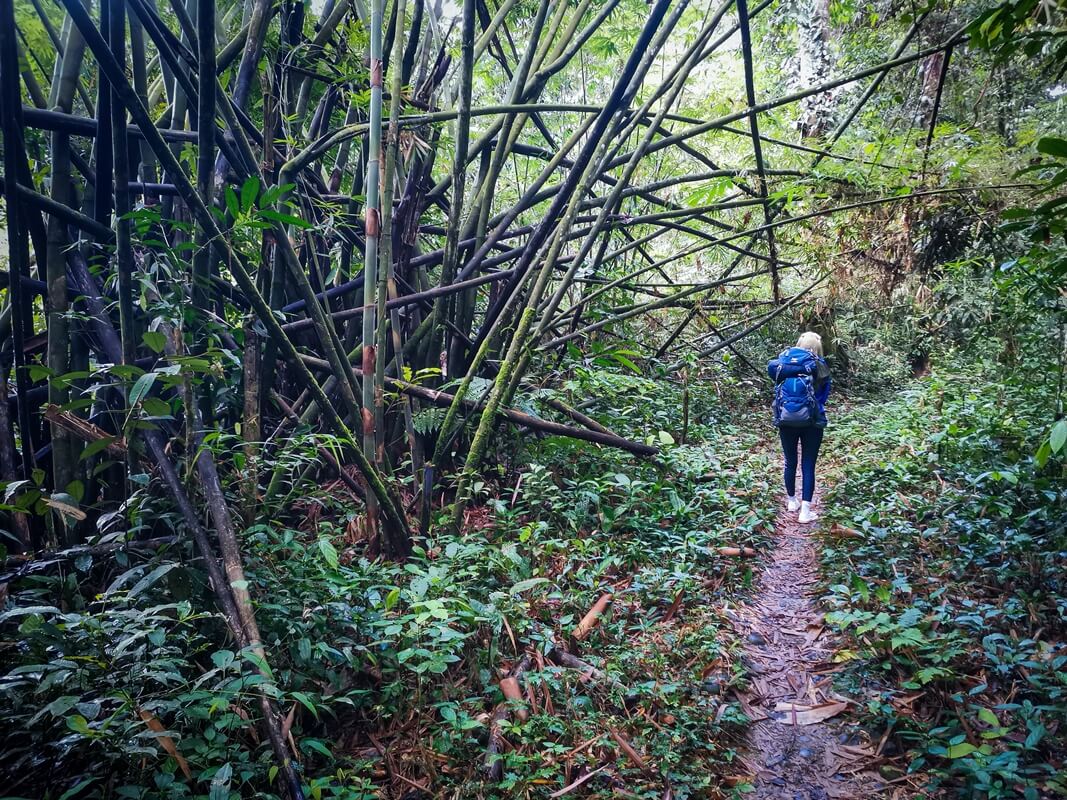 Headhunters Trail Tour
The Headhunters Trail follows the route taken by Kayan headhunting parties who paddled up the Melinau River to Melinau Gorge when head-hunting was at its height, a hundred years ago. They then dragged their longboats through the forest for 3 km until they reached the banks of the Terikan River, where they launched headhunting raids against the people of the Limbang area.
Check out our location below
So Friendly and Great Value! Everyone was so very welcoming and accommodating.
The staff always managed to provide a lift for me to the park and airport. On the first morning, I decided to walk to the park but ended up catching a lift from the staff as they drove past. Nice gardens in surrounding area. It was my first taste of a basic-jungle experience free from traffic noise and just the sound of the jungle at night.
There are good experiences in the area and the staff have put themselves well into the possibilities. The staff is the place's great bonus. Very helpful and punctual. Our guided tours of the area were planned to perfection.
The setting was very rustic, but the location was good and scenic. The meals were simple but tasty. Our host arranged our tours and secured an excel guide for us. Transport was provided every time that we wanted to go to Mulu National Park.
Visit MULU in Style
We Have Vacancy!
Book your rooms with us Now or Ask Us Questions!
+60 16 4123 304 (Reservation)
Sungai Melinau, 98008 Mulu, Sarawak
Managed by Tropical Adventure Tours & Travel SB,
Lot 906, No 12, Ground Floor, Soon Hup Tower Shopping Complex, Jln Merbau, 98000, Miri, Sarawak
Tel: 085 419 337 (Miri), 082 570 340 (Kch), Hotline No: 017 856 3033 | Email: msiahotel@gmail.com | info@BorneoTropicalAdventures.com
Benarat Lodge Licence: AIP 1992